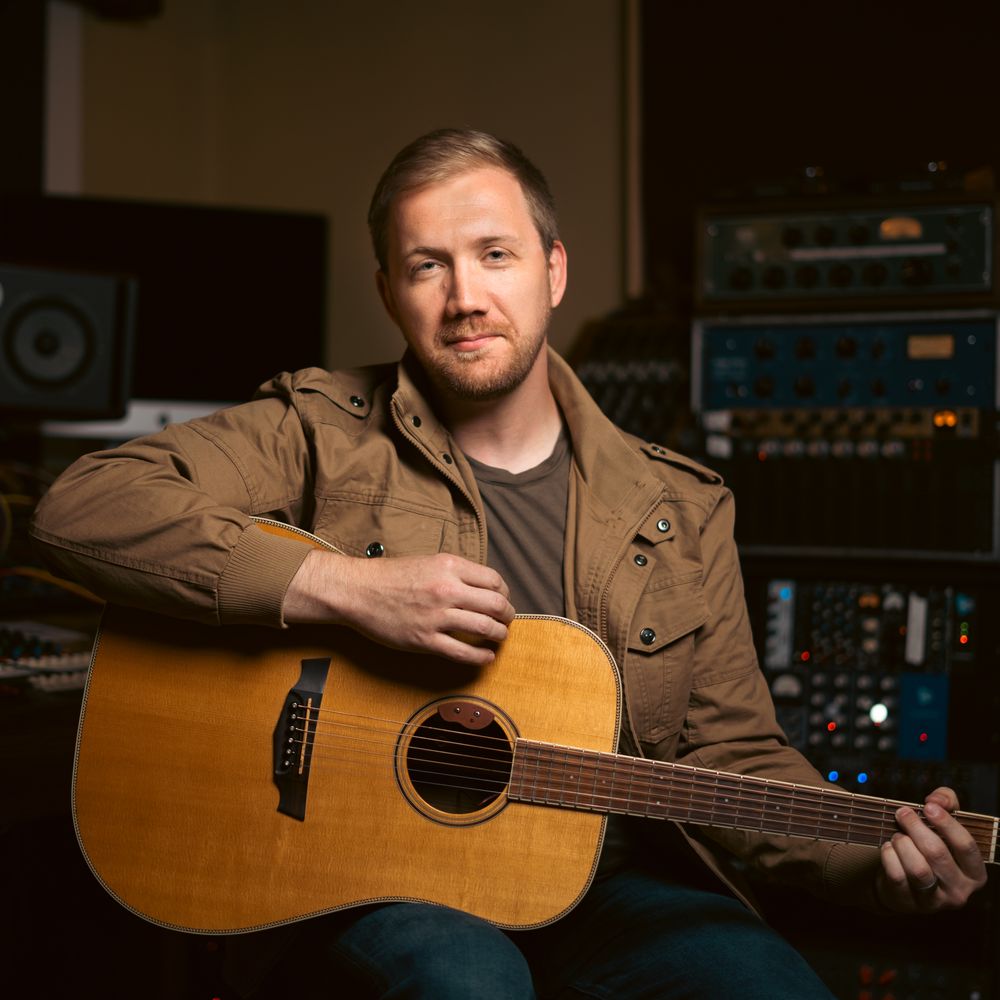 Bio
Indie-pop artist Josiah Mann has always been an underdog. Driven by passion and perfectionism, he's defied outside expectations while pushing to fulfill inner ideals. Bullied and picked on in middle school, Josiah began studying martial arts after high school and won the Heavyweight Golden Gloves Championship at the age of 20.
He grew up in a family that always struggled financially and Josiah himself was bankrupt by 25. Determined to break the pattern, Josiah taught himself to code after dropping out of college and started earning 6 figures. By the age of 35 he had sold a software startup for 7 figures. 
"In my life, my M.O. has been going against the grain," the Springfield, Missouri-based artist says. "I'm not necessarily proud of that, I just do things differently—I feel like I only really learn through failure." 
Josiah created a financially independent life for himself to realize his ambitious and heartfelt musical aspirations. Today, he releases his solo debut, Grace, a 10-song, self-produced conceptual collection of vulnerable and introspective lyrics driven by melodic guitar and piano themes. The album recalls the sharp, self-reflective songcraft of John Mayer, Ed Sheeran, and Sam Smith. Its scope spans a sweeping narrative that will be enriched by a series of videos pieced together into a full-length film. Grace is part one of what will be a three-album life-journey narrative—its two followup albums are also currently written. 
Josiah grew up playing piano and singing in his church worship team while teaching himself classical music.  In his late teens and early 20s, he found himself writing love songs, which raised some questions among his Christian peers. They wondered how secular music could glorify God. Josiah wondered why God would have put these songs on his heart at all if they didn't...
The dissonance with his church led him on a spiritual quest which he explores on future albums. 
Josiah's fiery desire to be a full-time musician led directly to his success as an entrepreneur. "For a few years, I was focused solely on music—I knew that I probably wasn't going to be saved by a record label, but I found I wasn't yet a good enough entrepreneur to make it happen on my own," Josiah reveals.
Frustrated by his own unfulfilled potential, and fueled on by his uncompromising artistic vision, he taught himself computer coding and saw his work value soar. Eventually, he went full time with his own company until the company got acquired in 2021.
Before starting his company, Josiah crunched numbers to figure out how much he would need to record the album, the album's accompanying film, and to market the whole project. "I never had any deep love for the industry I was in, but I knew I had to pay my dues to do what I wanted to do with my art," he says. "Once I sold my company, I decided to go all in on my long-dormant music career and record my album."  Josiah finished writing Grace at 21, and is now releasing at 37. After finishing recording it, he flew to Nashville for a month with his wife, hired a crew, planned and shot 10 music videos and 10 live performance videos in 30 days.
Grace explores the bright-eyed optimism of a young love, and the heartbreak and introspection of a failed relationship. The album traces a rose-colored glasses romantic storyline through its painful demise over one indiscretion, and it reveals a unique side of love and loss: how through our careless actions we bring on heartbreak. The album, and accompanying filmic experience, isn't just an exercise on externalizing the pain and moving on. It offers a character study of how we can learn from our suffering and grow to be better people. 
The album opens with the first single, "Angel," a sweetly soulful dose of indie-pop lavished with dreamy harmony vocals, smoky lead vocals, back porch acoustic guitar, and stately piano. The song bursts with new-romance euphoria, and the lyrics here poetically hopeful. "This song captures those feelings of going on a first date with someone you think you might marry," says Josiah. 
The moody but sensual piano ballad, "One Mistake," addresses that gray area during a rupture in a relationship where one steps outside for a fleeting moment. Josiah sings here with courageous confessionalism on the opening lines: One mistake/Sometimes that's all it takes/One wrong move/Sometimes there's just not room/I never saw it coming it took me by surprise/At the time it seemed to fill the emptiness but it was way too high a price. The jazzy soul-pop track, "You're Not The Same," is elegantly adorned with horns. It addresses those painfully complex moments of seeing your ex happy, moving on, but also understanding people put on appearances. Grace winds down with the resolutive piano ballad, "Never Far," which is both a pining for a future wife and accepting that nothing outside yourself can make you feel validated. 
The love story here has a happy ending. "Things have turned out better than I could have imagined. I've been married to a wonderful woman who is my best friend for 11 years," Josiah says. The joy extends to Josiah finally having the infrastructure and self-made funding to support his wide-reaching artistic goals.  He says: "This has never been about getting famous, it's been about translating and expressing what is in my heart in the sincerest way I can."